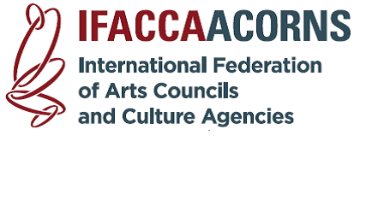 All things data and digital are on our minds of late. We have started work on our forthcoming 2018 report on digitalisation and its impact on arts and culture support agencies; and data is proving a large part of our future thinking as we respond to member feedback and look at ways in which we can enhance our services.
Of course, we are not alone. This week, the Australia Council for the Arts published Making Art Work: An Economic Study of Professional Artists in Australia which explores how digital disruption is providing opportunities and challenges for artists, among other things. The report also comes with a series of interactive dashboards that allow readers to explore the data themselves, highlighting how support agencies and policy makers too are making the most of digital opportunities. We have also enjoyed readingsome of the key findings from The State of Open Data 2017 report by online research repository Figshare, which looks at global attitudes towards open data and finds that more researchers are curating their data for sharing.
In South Africa, following the UNESCO World Day for Audiovisual Heritage at the end of October, this week the Department of Arts and Culture will launch digitised recordings of the Rivonia Trial, with the aim to build global awareness of issues around preserving audiovisual heritage. Last week in Thailand, the Ministry of Culture released a series of new apps to increase access and understanding of national cultural heritage; while in the Americas, authorities from Canada and Mexico met to discuss their bilateral agenda and consider four priority areas, including digital. Meanwhile in England, earlier this month English Heritage launched a new online collection in partnership with Google Arts and Culture.
No doubt there have been other new arts and culture developments in data and digital over the last month, so if you have news that you would like us to share, please contact us at news@ifacca.org.