Each IFACCA Regional Group has a Regional Focal Point. This is a National Member institution of the Federation that liaises with members in the region and organises a meeting of members or other joint initiative. The role of Regional Focal Point is for a fixed period and is open to all National Members on a rotating basis.
The National Arts Council of Namibia (NACN) is our first Regional Focal Point for Africa. It assumed the role in February 2018 when we introduced the RFP programme, as the hosts for the next Africa Chapter Meeting and Arts Summit of Southern Africa.
The official RFP representative is Mr Patrick Sam, Chairperson of the National Arts Council of Namibia. The RFP Chapter Liaison is Ms M'kariko Amagulu, member of the National Arts Council and Deputy Director of the Directorate of Arts at the Ministry of Education, Arts and Culture, Namibia.

REGIONAL INITIATIVES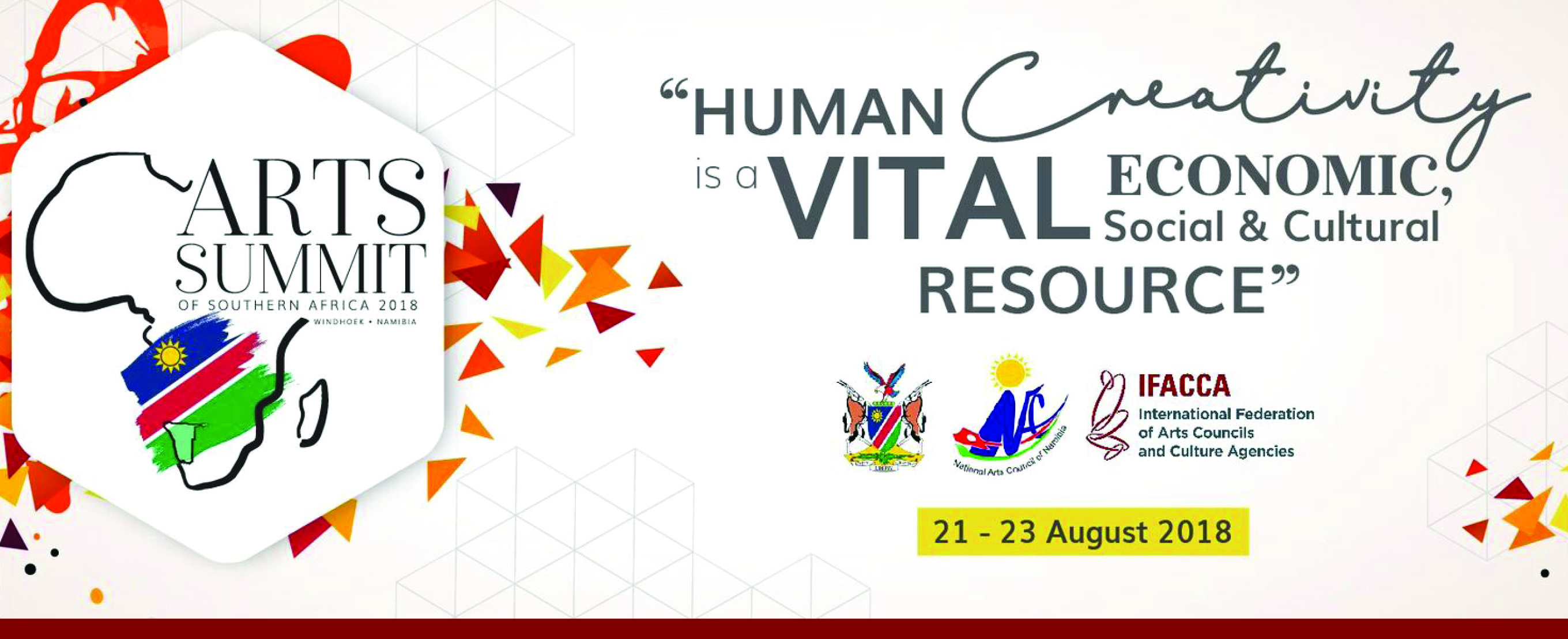 On 20 August 2018, NACN co-hosted the first instalment of the sixth Africa Chapter Meeting, during which members collaborated on building a shared vision of a thriving arts and culture sector for the development of public cultural infrastructure and explored issues of participatory processes and citizen engagement.
Following the Chapter Meeting, NACN and IFACCA co-hosted the highly successful Arts Summit of Southern Africa in Windhoek from 21-23 August, which brought together over 250 delegates from across Africa, as well as guests from Europe and the Pacific. The programme explored the theme Human creativity is a vital economic, social and cultural resource, and addressed the role of the cultural economy in the Southern Africa Development Community (SADC).
The Arts Summit was scheduled to coincide with Namibia taking up the role of chairperson of SADC and concluded with significant commitments to action for the region. This included recommendations for SADC in relation to creative economy legislation and policy; private sector involvement in the cultural economy; arts education; and encouraging and developing regional integration and cooperation, endorsed by delegates.
On Thursday 23 August the Africa Chapter held the second instalment of its meeting, during which members consolidated findings from the Arts Summit to collectively endorse shared principles, make recommendations and agree to collaborative action. These were issued in the Concluding Statement from members of the Africa Chapter.
Learn more about