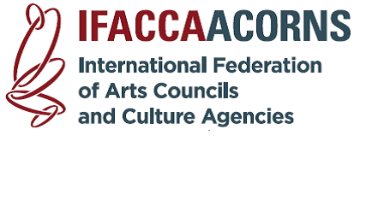 (EN & ESP)
Happy 2018! We hope you enjoyed the break and are looking forward to another year full of arts and cultural policy news. Since our last edition the music sector has been busy dominating the headlines, from current day Chinese Opera, to Norwegian folk heritage, to recommendations for policy renewal.
Last month in China the Ministry of Culture released a new report on traditional opera that found there are now 348 local types of opera, which is 60 fewer than recorded in the 1980s. In Norway, the Arts Council published new national turnover figures for music within its annual industry statistics for the cultural field, and announced that it will fund a pilot project to map and evaluate the field of folk music in an effort to conserve vulnerable cultural heritage. Meanwhile, across the globe a diverse group of female jazz musicians joined forces against sexism to establish the collective We Have Voice and publish an open letter that calls on the international arts community to commit to creating a culture of equity in our professional world.
This month the headlines have highlighted music's changing reach, ability to bridge cultures, the need for responsive policy, and programmes that support the sector, its artists and its audiences. In the first agreement of its kind, Universal Music Group has signed a deal with Facebook that will allow users to share music from UMG's catalogue on the company's platforms; while in Spain the Music and Dance Documentation Centre of the National Institute of Performing Arts and Music (INAEM) has published the second edition of its Map of Musical Heritage. In Latin America, Ópera Latinoamérica - a network of presenting institutions from across the region - has signed a MoU on a Cultural Cooperation Programme with Italy's Accademia Teatro alla Scala, which will strengthen international connections and promote the development of the art form. In the Netherlands, the Council for Culture has published the first of a series of recommendations, calling for an inclusive and comprehensive new music policy that views the breadth of the music sector and considers the need for artistic and social development; while in Ireland, the historic launch of the country's new Irish National Opera represents a milestone for the Arts Council following the release of its Opera Policy and Strategy in late 2016. Arts Council England has also recently published a new report into the opportunities for musical progression for young people, which examines social, educational and musical factors, and their impact on continued musical participation and learning.
ACORNS is our bilingual digest of the latest arts and cultural policy news. Each month, we publish the editorial section online. For ACORNS direct to your inbox, just subscribe.
---
ACORNS 371: Variaciones musicales: de la ópera china al activismo y la renovación de políticas del sector
¡Feliz 2018! Esperamos que hayan disfrutado del descanso vacacional y nos alegra iniciar otro año lleno de noticias en políticas artísticas y culturales. Desde nuestra última edición el sector musical ha ocupado los titulares, desde la ópera china actual hasta el folk noruego y recomendaciones para la renovación de las políticas en el sector.
El mes pasado el Ministerio de Cultura chino publicaba un nuevo informe sobre la ópera tradicional que revelaba que existen actualmente 348 tipos locales de ópera, 60 menos que en la década de 1980. En Noruega, el Consejo de las Artes publicó nuevos datos oficiales del volumen de negocio musical en el país dentro de las estadísticas anuales del sector cultural y anunció que subvencionará un proyecto piloto para cartografiar y evaluar el campo de la música folk en un esfuerzo para preservar el patrimonio cultural vulnerable. Mientras tanto, un grupo de músicas de jazz en todo el mundo unía fuerzas contra el machismo para establecer el colectivo We have voice y publicar una carta abierta que llama a la comunidad artística internacional a comprometerse a crear una cultura de la equidad en nuestro mundo profesional.
Este mes los titulares han destacado el alcance transformador de la música, su capacidad de tender puentes entre culturas, la necesidad de políticas que respondan a las necesidades y de programas que apoyen al sector, sus artistas y sus públicos. En el primer convenio de este tipo, la discográfica Universal ha firmado un acuerdo con Facebook que permitirá a los usuarios compartir música del catálogo de Universal en las plataformas de la compañía. En España, el Centro de Documentación de Música y Danza del Instituto Nacional de Artes Escénicas y Música (INAEM) ha publicado su segunda edición del Mapa del Patrimonio Musical en España. En América Latina, Ópera Latinoamérica –una red de instituciones operísticas de toda la región creada el año pasado- ha firmado un convenio sobre un programa de cooperación cultural con la academia del teatro de La Scala de Milán, Italia, que reforzará las conexiones internacionales y promoverá el desarrollo de la disciplina. En los Países Bajos, el Consejo por la Cultura ha publicado la primera de una serie de recomendaciones que abogan por una política musical nueva, inclusiva y exhaustiva, que contemple la amplitud del sector musical y considere la necesidad del desarrollo artístico y social. En Irlanda, la puesta en marcha de la nueva Ópera Nacional Irlandesa es un acontecimiento histórico y representa un hito para el Consejo de las Artes tras la publicación de su Política y estrategia operística a finales de 2016. El Consejo de las Artes de Inglaterra también ha publicado recientemente un nuevo informe sobre las oportunidades en progresión musical para jóvenes, que examina los factores sociales, educativos y musicales y su impacto en la participación y aprendizaje musical continuados.